Administration tool
The administrator disposes of a web interface, which offers him the possibility of editing any system features.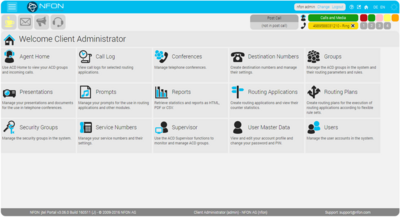 Online help
The complete application is equipped with a comprehensive online help.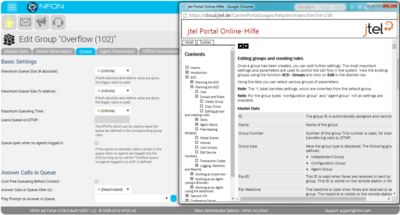 Callflow Design GUI
The call flow can be graphically designed over a GUI. All individual elements are equipped with online help.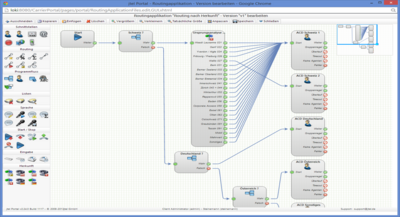 Wallboard
The wallboard provides a variety of typically available real-time displays, which depending on the requirements can be combined to one view.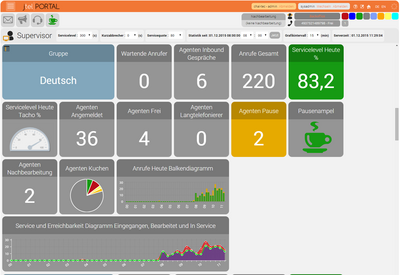 Statistics
The system comprises standard statistics, which are available as tables and offer all discussed measured values.
Users can subscribe to statistics via a scheduler and will receive them e.g. by email at a specified time.
Optionally, the reports can be displayed with graphics, which are available in the licensed tools.