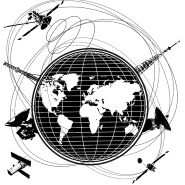 Friday 8th June 2018 - Pivotal Networks is based in Northumberland and specialises in servicing medium to large businesses based all over the UK with advanced networking solutions and taking them on a structured journey to the cloud across security, Office 365 and, most recently, voice. The company is growing rapidly – it has just entered its tenth year of trading and the joint turnover, between SITS Group and Pivotal Networks, has just passed £10million.
Phil Cambers, Commercial Director, Pivotal Networks: "Our approach in bringing new products to resell to our clients is one which we are very proud of at Pivotal Networks and SITS Group. We take a great deal of time, both technically and commercially, to ensure we are reselling the right sort of products that will fit with the client base we operate in. We had a need for a Cloud Bourne Unified Communications platform, which could integrate easily with Skype for Business."

NFON UK has one of the most comprehensive cloud telephony solutions currently available on the market today. It also offers a fully integrated Skype for Business enterprise solution with all of the cloud PBX telephony features that customers would expect from a business phone system.

Phil Cambers continues: "After much due diligence we settled on working with NFON. Not only is their product class leading, but the people they employ are first class professionals and have greatly helped us in building a pipeline as well as supporting us technically. When it comes to UC, having a "cloud first" strategy makes a lot of sense and as such we are proud to be working with NFON to give our clients and prospects that choice."

Myles Leach, MD, NFON UK: "As we drive towards our goal of establishing NFON as one of the leading cloud telephony providers in the UK, having the right partnerships is crucial. Pivotal shares many of our values in both quality and customer service, which is why I am so pleased to formalise them as a platinum partner. Demand and adoption of cloud telephony in the UK has hugely increased in recent years, as businesses look to consolidate their ICT providers and move all functions to the cloud. Together we can capitalise on this shift, and give customers the communications they need to succeed."

As a platinum partner, Pivotal will benefit from NFON's top tier partner support, which includes assistance with marketing, event co-sponsorship and lead generation. It will be sponsoring a number of Pivotal's upcoming customer events next month in Edinburgh and Newcastle.