Salesforce Plugin of NCTI premium works with the following Salesforce editions only:
The NCTI premium CRM client enables you to integrate your Salesforce contacts into the telephone system. This allows for upfront information about the contact optimizing work processes and enhancing productivity on the work place.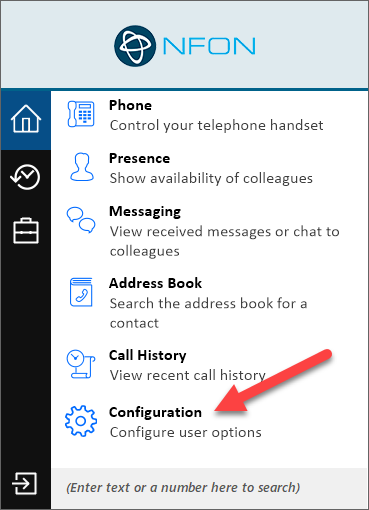 Right-click on the green icon in your menu bar and select Configuration to access the administration dialogue.
Activate Salesforce by clicking on (Add new) in the Integration section. Select Salesforce CRM in the Type dropdown.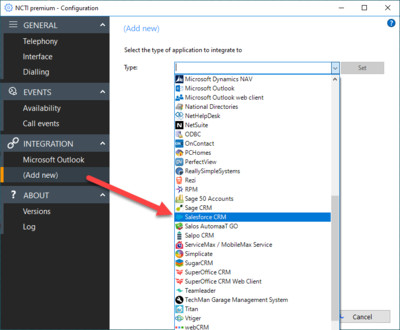 Add Salesforce and klick on Save.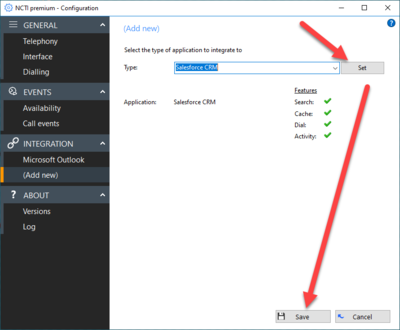 Configuration dialogue
Then you need to configure the Salesforce integration. Follow steps 1–4 on the screenshot.
Section
Description
Username
Password
Enter your Salesforce username and password (password + security token)
Object
Choose which kind of information you would like to have displayed and check the desired information.
Telephone
Enter a telephone number to start an integration test. If successful, information will be displayed in the lower field.
Save
Click on Save to validate the settings.