Integrate local Outlook contacts into your telephone system with the NCTI premium CRM client. It gives you more information for incoming calls, thus optimizing work process and increasing productivity at the work place.

- Right-click on the green icon in your menu bar and choose Configuration to access the administration dialogue.
- Click on (Add new) in the Integration section.
- To activate Outlook, select Microsoft Outlook from the list and click on Save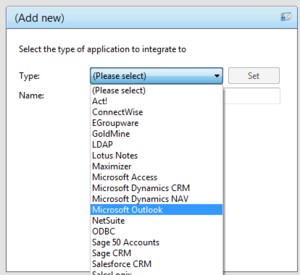 The NCTI premium CRM client will only synchronize with Outlook after a restart of the client!
Incoming call
If a contact from your Outlook adress book is calling you, the contact details will be shown in a pop up as soon as the call is initiated. Furthermore, the data is displayed in the telephone window.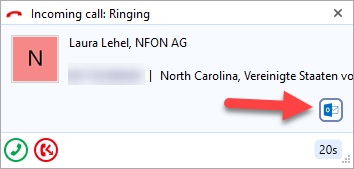 Click on the Outlook symbol

to access further information of your contact from Outlook and to take or read notes about the conversation.