The messenger function enables the user to share informatoin without blocking the telephone line. You can interact with other peers even when being on the phone.
Access the messenger function via right-click on the green icon in the menu bar.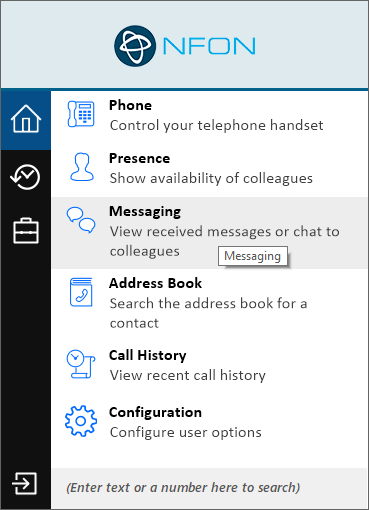 ⇒ The messenger window opens.
Click on New message to start a conversation.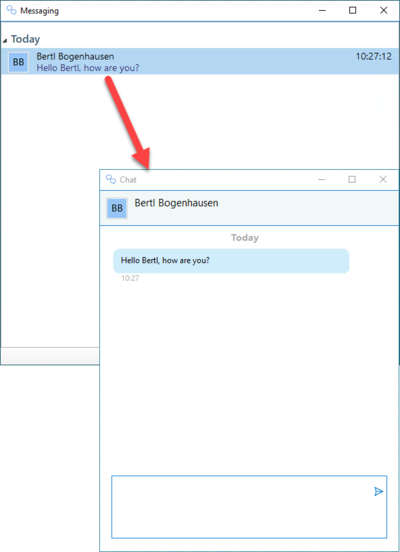 Incoming messages will be displayed with a screen pop up on your desktop.
Click on Answer to open the dialogue and answer the message.