There are various telephony functions available at the NCTI premium / CRM Client. To open the telephone window, right-click on the green icon in the menu bar

.
– Select "Make a call".
⇒ The telephone window pops up.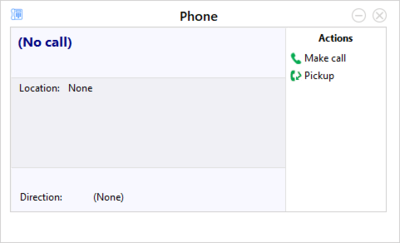 – You can reaccess the client's menu by rightclicking on the top left button of the window.