To connect your client with the telephone, enter the following data:
– Server: IP address (e.g. 192.168.30.145) or the domain name of your server
– Customer number: your personal customer number (e.g. K1234)
– Extension number: your personal extension number (e.g. 123)
– Voice mail PIN: your personal voice mail PIN.
– As soon as you have entered the data, click on Save.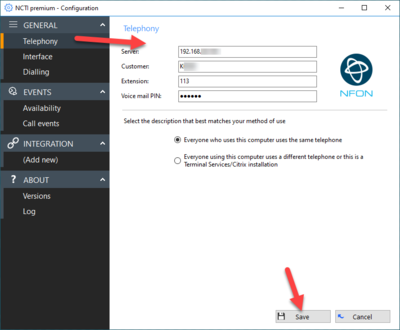 ⇒The client is now connected to your telephone and the icon in the menu bar is green.