To install the NCTI premium server and for further information, contact our sales departement. Since the NCTI premium client is a 3rd party client, the installation has to be done locally.
Local installations are subject to a one time fee.
The following steps guide you through the installation of the NCTI premium client.
Start the installation process by double clicking on the setup file.
Click on Next.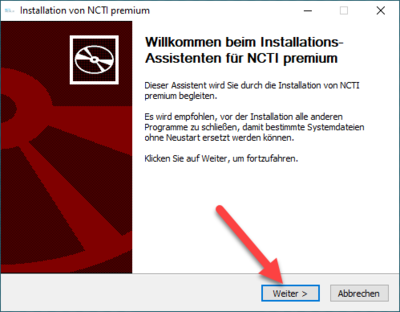 Click Accept to confirm the licence terms.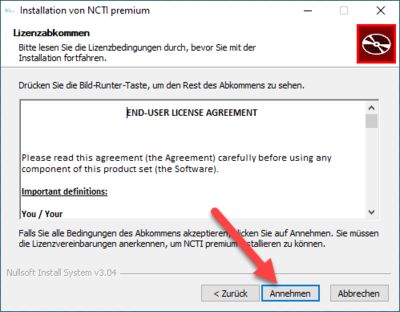 The installation can take a few minutes.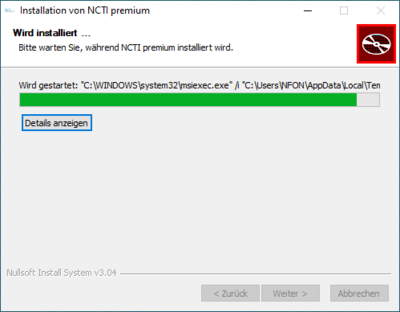 Click on Finish to complete the installation.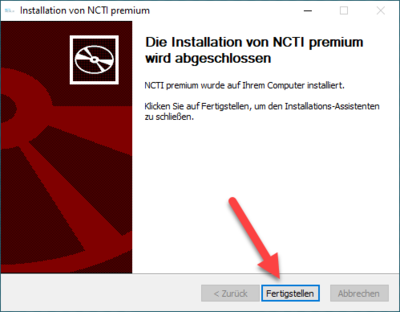 Note that the Port TCP 21050 in your firewall needs to be unlocked. Contact your system admin.
After finishing the installation process, the NCTI premium symbol shows up in the menu bar.
The grey color means that the client is not yet connected with the system telephone.
Further information on connecting the client to the telephone can be found in 2.3. Extension configuration.
The NCTI premium client is configured as such that it will be automatically started with every computer start. The successful start is indicated by a green NCTI premium icon in the menu bar.