The reporting portal offers the user a simple and intuitive way of creating reports to his system. The user can create CDRs or overviews over extension/devices for a selected period and in a selected format.
You can access the reporting portal via this URL: https://reporting.nfon.com/
In order to login:
-enter your user name. Example: K1234
-enter your password. Example: U60jIFVX
You are logged in the reporting portal.
At the top left corner you can choose the current subject - CDRs or Overview over extensions/devices.
At the top right corner you can change the portal language and you can also see the user you are logged in with.
In the centre of the page you can see the currently selected subject (CDRs) as well as dropdown menus indication time period and format.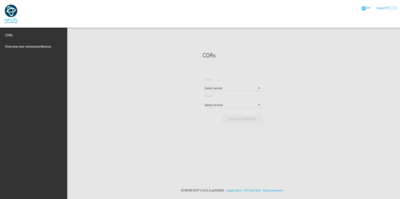 In order to create a report, define the time period which you want the report to be created for.
You can either choose the current month or one to several months from the archive.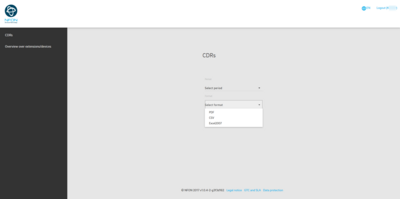 Select a format for the report. You can choose between PDF, CSV, Excel2007.
Subsequently, click on the Produce report button.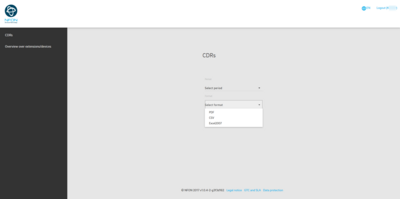 The report has been created. You can now open the file or save it.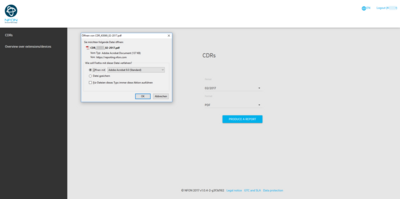 This is the report in PDF format.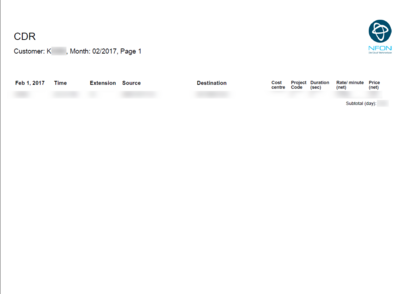 Please note that the report will be created in the customer language and not in the currently selected portal language. If your customer language is set to German but you use the portal in English and create a report, the report will be created in German.