General
To access the Ncontrol settings please click on .

Settings allows you to make various configurations for your extension. These settings are directly transferred to your extension, allowing you to very easily manage your extension yourself.
You will then be able to see details of the various configuration options.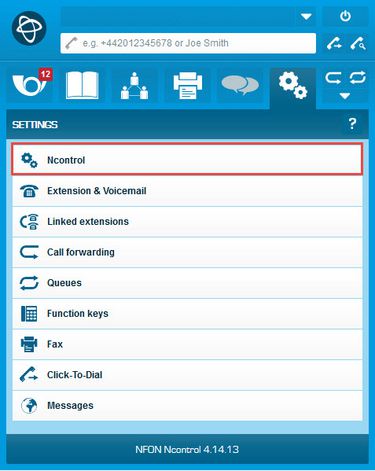 Ncontrol
Click "Ncontrol" for the following options:
- Select the language you wish to use for operating Ncontrol.
- Tick the box to stay logged into Ncontrol.
- Determine whether you wish to use a leading 0 with numbers.