The telephone system is configured via the service site.Open an Internet browser and enter the the following address (URL): https://portal.nfon.com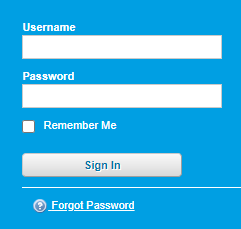 Please change your password during the first login. You can find the settings for this under menu item ADMINISTRATION / Profile on the administration portal. Passwords cannot contain colons. The password must contain at least 1 upper case letter, 1 lower case letter, 1 number, 1 special character.
The administration portal is optimised for the latest versions of the Internet Explorer and Mozilla Firefox. Display errors can occur with older versions.
After a successfull login the following window appears:
If the login does not work, verify wheter caps lock key is enabled and try again.
If you do not remember your password, ask for a new one by pressing "Forgot password".
Enter your Login-id (Kxxxx) and retype the Text verification number. Now press the button Next.
After you inserted the christian name of the contact person, press the button "send new password". A new Password is sent to the email adress.