-Click on Favourites and enter the Favourites overview of your Nvoice Mobile client.
If you add favourites for the first time, the overview is empty.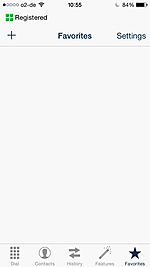 -Clicking on the

button adds a new contact to your favourits list.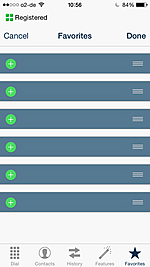 You can choose a contact. Choose your contact either from the Corp. Contacts list from the PBX or All Contacts list from your iPhone.
Alternatively you can search for a specific contact. Enter either the sur- or given name.
- Click on a contact, e.g. Max Mustermann, adding it to the favourite list.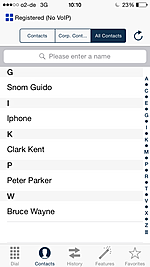 ⇒ The contact is now in your favourite's list.
- Click on Finish to exit the adding mode.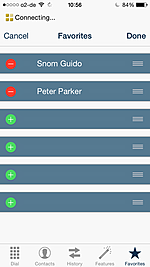 - Click on one of your favourites to access the respective contact details.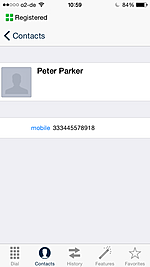 You can either perform an outgoing call (as described in C.2. Placing Calls) or get back to the favourite's overview by clicking on Favourites.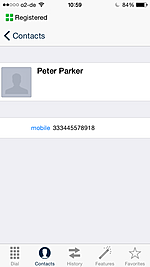 - You can edit your favourites anytime by clicking on the + icon in the overview.
- To change the order of your favourites, hold the

icon.
⇒ The contact can now be rearranged to a new spot.
- Place the contact by dropping the icon.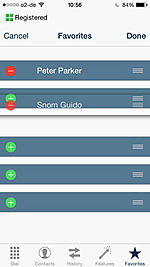 - To delete a favourite from your overview, click on

.
⇒ The Delete button appears to delete the contact.