After completing the installation, you can find the Nvoice Mobile client under "Nvoice Mobile" on your iPhone.

Adding the iPhone to the telephone system requires the AppID for the iPhone. This can be found under Favorites > Settings > Provisioning.
You can also have the AppID emailed to you. Then you can simply copy the AppID from the email and copy & paste it on the service site.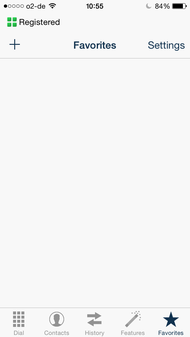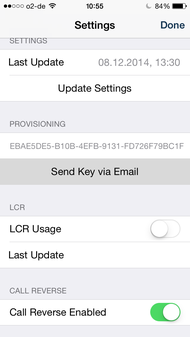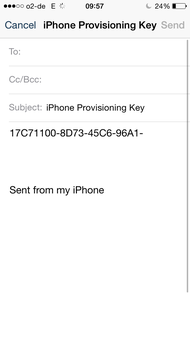 The sending of the AppID requires the version iOS6.x. If you use an older iOS version please look up your UDID in your iTunes instead of the AppID. Here, you can find out how it works.