- Please press the hold key

, to place an active call on "hold".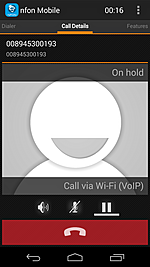 ⇒ The call is now active again.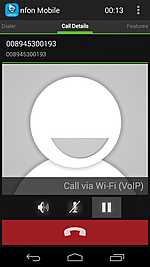 If the GSM network (i.e., no active WLAN connection) does not feature a data channel or only a slow data connection (2G), no services (call waiting, call forwarding, conference call, etc.) are available while phoning.A 2G connection does not suffice to transmit data while phoning.Please note that the network connection can also drop to 2G during calls or improve from 2G to 3G.Therefore, using services on the GSM network during an active call requires a stable 3G data connection.