2.2.1. Overview Multicell KX-UDS124 installation
Overview Multicell KX-UDS124 installation
The Panasonic Multicell KX-UDS124 enables a multitude of connection possibilities.
You can configure only one Air Sync Group via autoprovisioning.
The maximum number of mobil devices is 255.
Due to the seamless handover between the DECTs, you are able to walk around in your company and stay connected.
You can gather detailled information on the official webpage of Panasonic, you can find this information on:
www.panasonic.net
Choose Business, Business solutions
Select SIP Phone
then you can download the documents in the Support, Download area.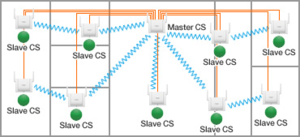 The installation of master and slaves and the site survey has to be done.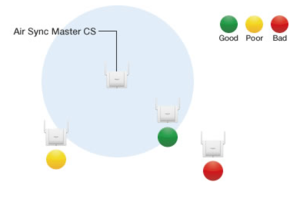 To ensure a failure-free operation, we recommend, that the istallation is done by your system partner.