Before you can join a conference, you need to subscribe to this conference.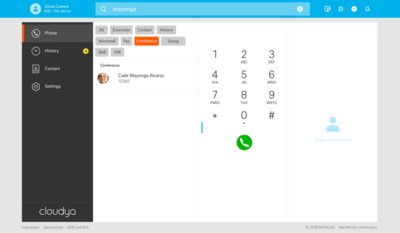 In order to subscribe to a conference, you need to know the conference name or extension number and the conference PIN.
This information is to be found in your conference invitation.
Subscribe to a conference
- Enter the conference name or extension in the search bar.
You will see results in the active search, grouped by type and in alphabetic order.

Here is this example we are looking the "Audio Conference" with the extension number 388.
The conference room was found and needs now to be subscribed to.

- Click on the entry conference.
- Enter the conference PIN number.

- Click on subscribe.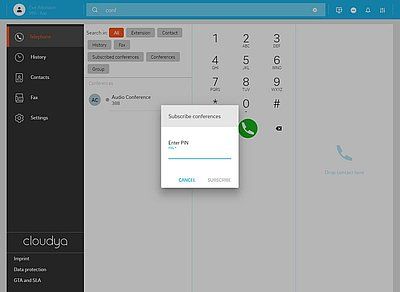 Once you are subscribed, you will see conference as a new tab in the menu of the app and you will see the conference you have subscribed to in the conference list.

For more information on the conference, click on the entry. A pop up will open.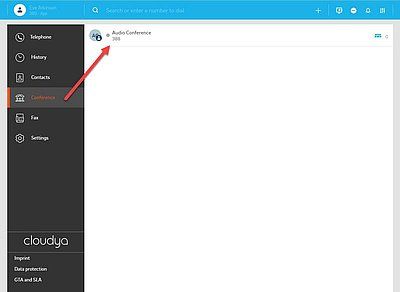 Conference via the Mobile App
- Open the conference tab.
You will see the conference room that you have already subscribed to.
- Click on the entry. A call to the conference room will be initiated.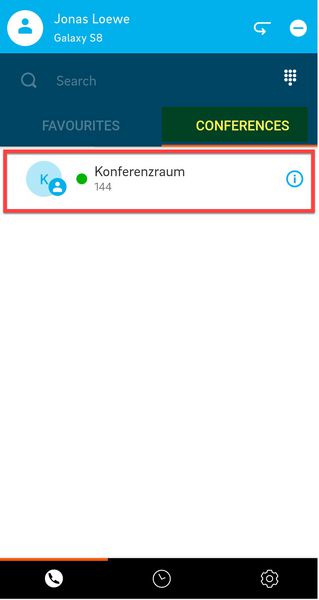 As soon as other participants join the conference, you will see them in the list of conference participants.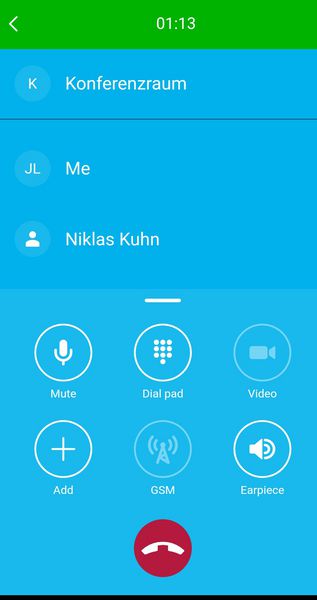 Conference features
Following features are available in a conference:

mute or unmute participants
exclude a participant from the conference
invite participants
make the conference public or private
- To access the conference features, wipe the conference participant's name to the left.
Depending on in what way you participate in a conference, as a participant or presenter, you have different control possibilities over the conference.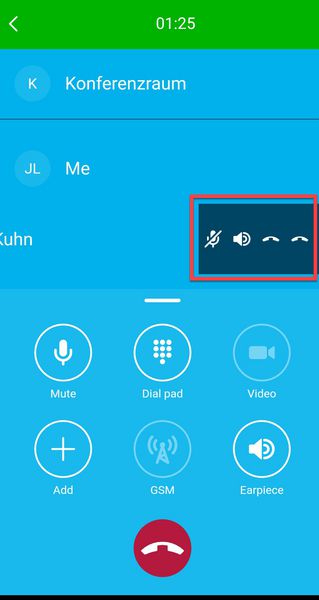 If you are a participant of a conference, you can only mute or unmute yourself. Other features are available for presenters only.
Ad-hoc conference
You can also start an ad-hoc conference as soon as you are in an active call.
- Click on the Add button.
In the meantime, your active call will be put on hold.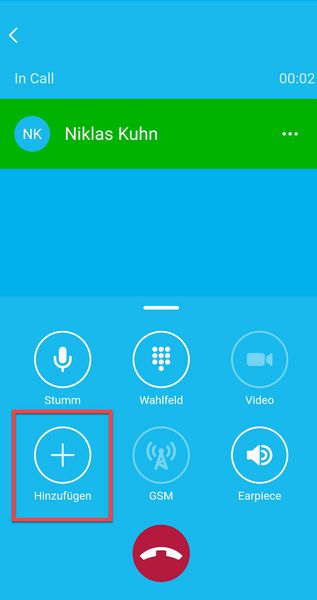 The directory opens.
- Enter the name of the contact you want to add to the ad hoc conference in the search field.
- Click the entry to start a call.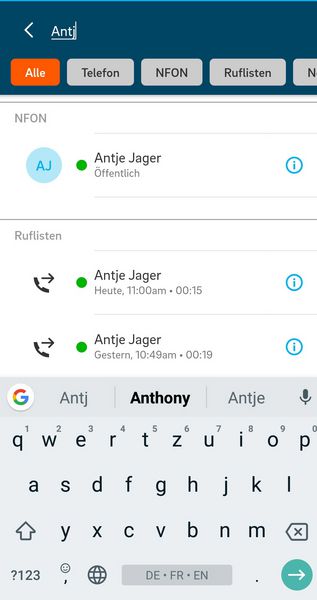 The participant will be called.
Once the second participant answers the call, you can connect both participants to the ad-hoc conference.
- Swipe over the first participant to see the call features.
- Click the Conference button

.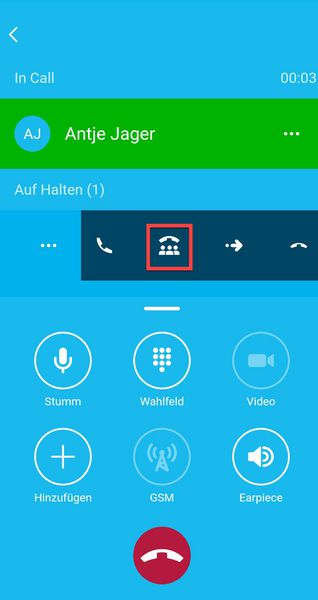 The two participants are now connected in the ad-hoc conference and you can use all the features of a conference.