Settings
Here you will find all app parameters, e.g. the following features:
Call forwarding
Language
Register phone number
App permissions
Imprint
Data protection
GTC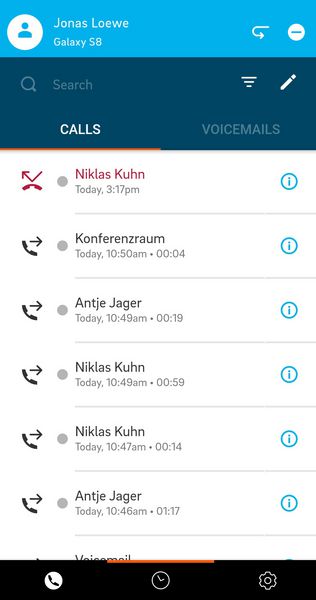 Please note that fax settings from Ncontrol are not synchronised with the app.
Call forwarding
Here you can activate and deactivate your call forwarding profiles. If you have created your own call forwarding profiles via the Web App or the Desktop App, they will appear on the start screen of the Mobile App under the arrow button.

The Mobile App allows you to manage and edit only the default call forwarding profile. You can create your personal call forwarding profiles as well as new call forwarding profiles via the Web App or the Desktop App.

As soon as you change a call forwarding condition in the Mobile App, you change the condition of the default profile. This automatically activates the default profile.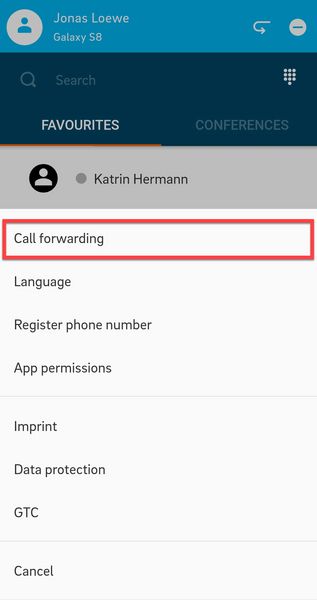 - To activate a personal call forwarding profile, click on the arrow icon

in the App Bar.
The list of your call forwarding profiles appears at the bottom of the display.
- Select your desired profile.
- By clicking on the profile, it gets activated.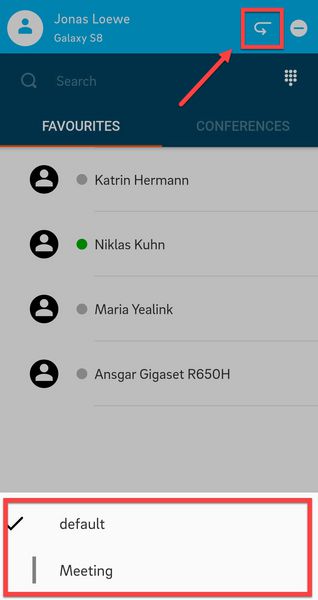 Register phone number
You have the possibility to register your mobile phone number in the app. If the phone number is registered, a call can be continued via the GSM connection if the Internet connection is poor.
The mobile phone number is also used for the call through function.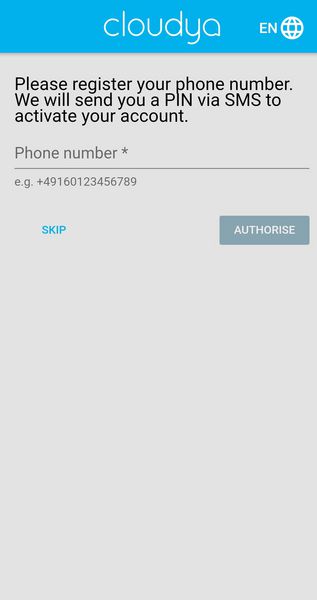 App permissions
The app needs some permissions to work correctly. Here you can view and assign them individually.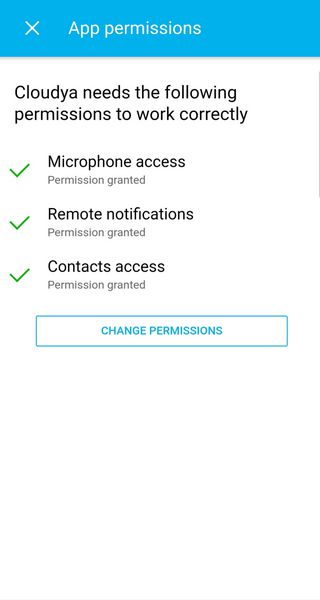 Information on the app
Here you will find the following information on the app:
Imprint
Data protection
GTC