We support the use of the mobile app on the following operating systems:
Rooted mobile phones will not be supported!
Logging in for the first time
To use the app, you have to login with your Cloudya username and password. These are the same credentials you would use at https://start.cloudya.com.
Upon the first login, the app will guide you through the settings for
Permissions required for the app to work
Registration of the mobile number
These settings can be changed later on. Please be aware that without the proper permissions the app might not work as intended.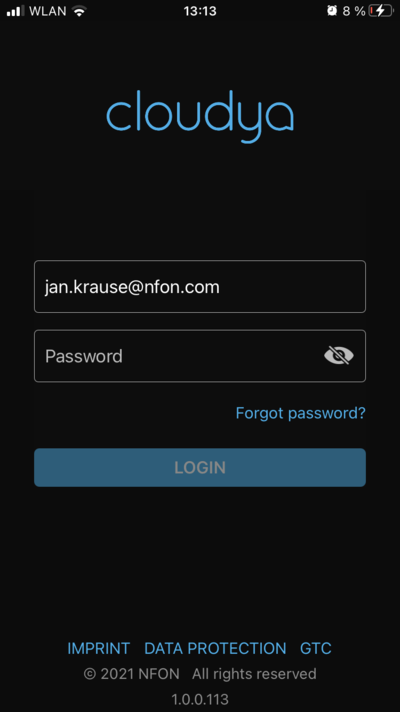 Giving permissions to the app
When you log into the Cloudya iOS app for the first time, the app requires you to give access to
This permission is required for the app to work.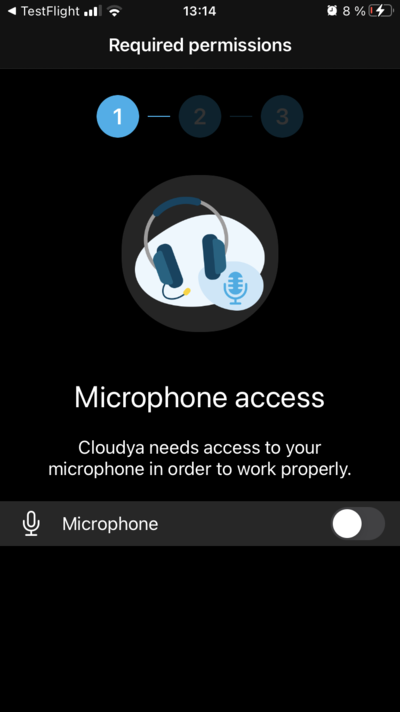 Local contacts
Video camera
Touch or Face ID (depending on your mobile phone)
These permissions are not required for the app to work.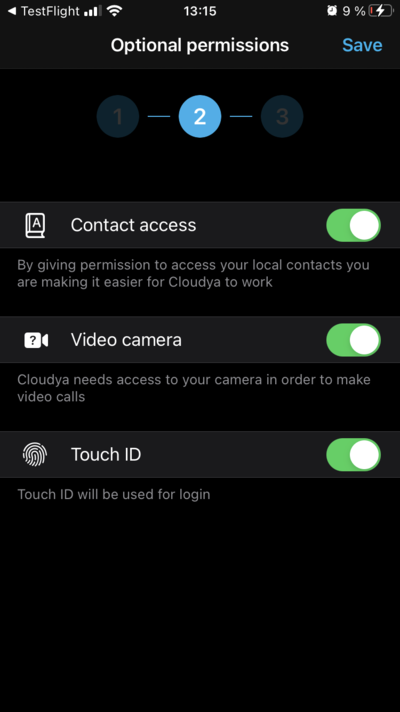 Registering your mobile phone number
If you would like to receive calls via GSM, you can register your mobile phone number.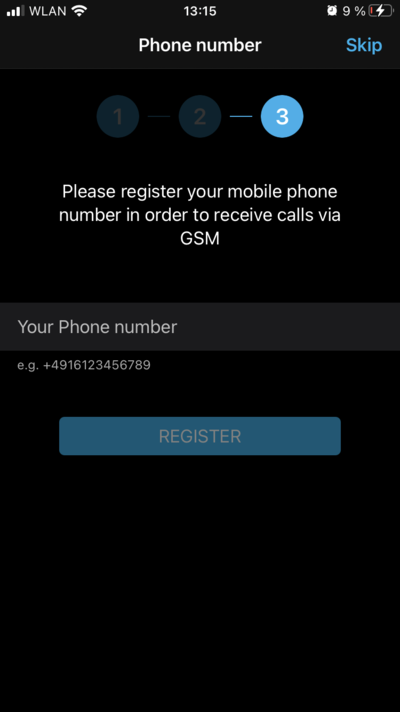 Logging into the app
On subsequent logins, you can log into the app using Touch or Face ID if you have activated it during the first login.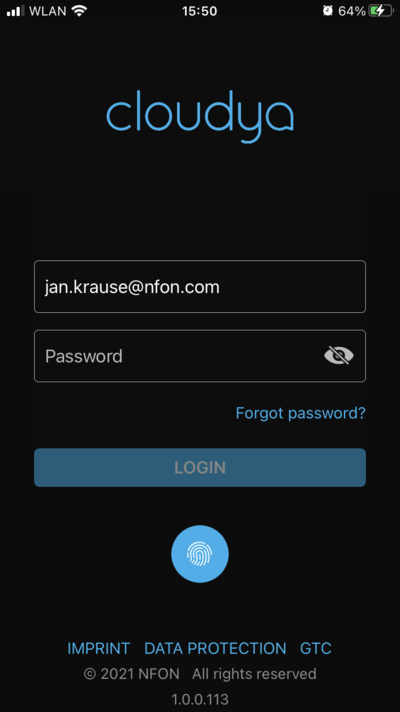 Using sessions
If you are logged into the Cloudya app on any other device, you can choose to continue an active session with its settings, delete that session or create a new session.