Switching a call to GSM
You can only switch the VoIP call to GSM if you have registered your mobile phone number.
To switch to GSM, tap Switch to GSM, and then OK in the pop-up message.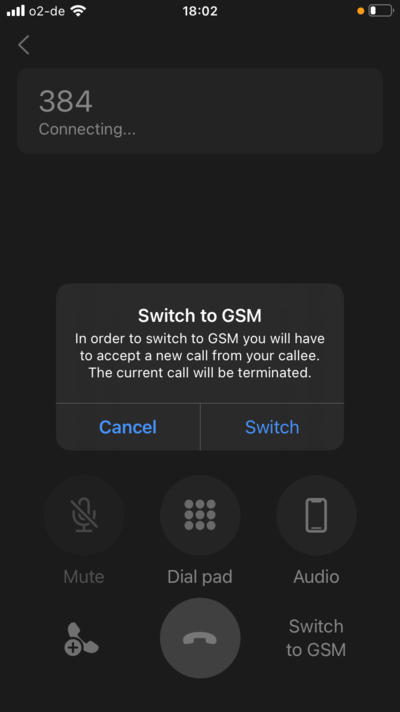 By switching the VoIP call to GSM, the VoIP call will end and a GSM call will be generated in the background.